The drawer type box cover is formed in a tube type, and the box body is formed in a disc type. The box cover and the box body are two independent structures. Such a designed shape makes opening a pleasure. The moment of pulling slowly becomes a kind of enjoyment. This type of packaging box is very suitable for gift packaging, tea packaging, jewelry packaging, watch packaging and electronic product packaging.
The mysterious drawer box can be integrated and multi-purpose, divided into categories and levels. If you want to save space and want to pack different series of products of the same brand together, a double-layered drawer box is a good choice. For example, this tea drawer box can hold black tea on the upper layer and green tea on the lower layer. Let consumers know at a glance.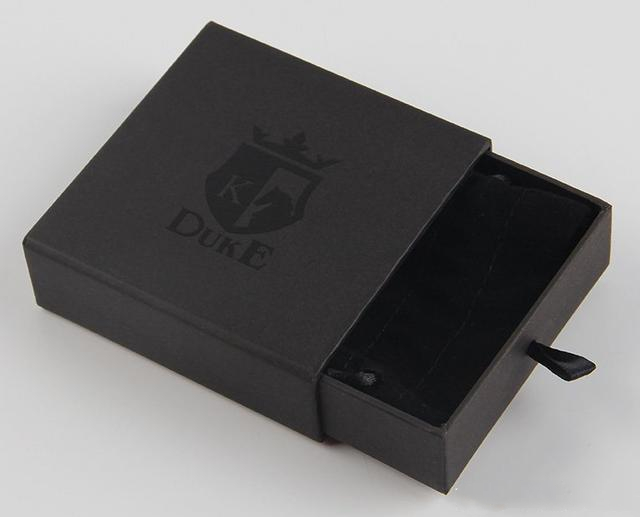 The drawer packing box is firm, convenient and practical. The outer box of the drawer can increase the value of the product through decoration, such as adding hot stamping, UV, embossing, embossing and other processes, which can not only highlight the brand information, but also highlight the unique texture of the carton. Surrounded all over. The product is instantly endowed with its own unique high-end style due to its packaging.
The inner box of the drawer gift box can be made of cardboard, and some EVA inner support, blister inner support, flannel, satin cloth, etc. can be added to enhance protection and beauty, which is convenient for display in sales, beautification, increase value, and attract customers. Improve competitiveness and make it easier for consumers to subscribe.